Light
Lightness sliced line, low in fat.
The main product of this line is cooked ham, balanced and light without sacrificing taste. Meat is the most important element to make a low-fat product. To obtain this result we select and choose the meat, low in fat, but only the careful processing, slow and long cooking, and the choice of flavouring, allow us to obtain a tasty and soft-cooked ham.
From the first idea of offering to the most demanding consumers a lean COOKED HAM, but at the same time tasty, comes a line designed for the modern consumer increasingly attentive to quality, taste and why not, even to the line.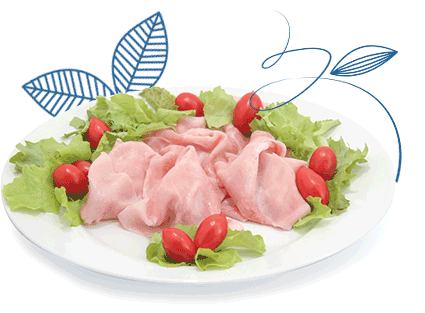 POLYPHOSPHATE ADDITIVES FREE


COOKED HAM
HIGH-QUALITY LIGHT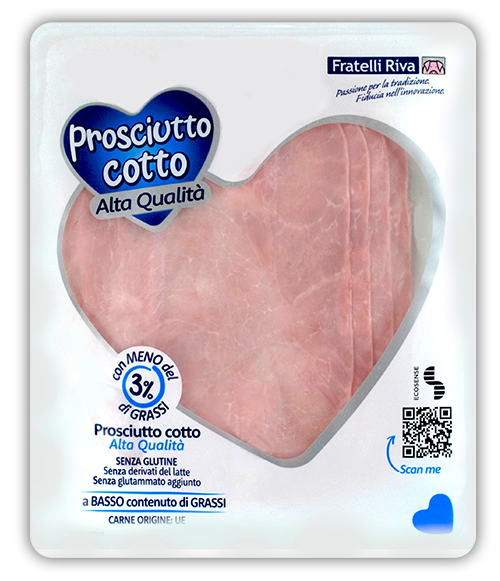 NUTRITIONAL VALUES
ENERGY: 109 KCAL
FAT: 2,5 G
CARBS: 1 G
PROTEIN 21 G
SALT 1,8 G
ROAST CHICKEN
WITH HERBS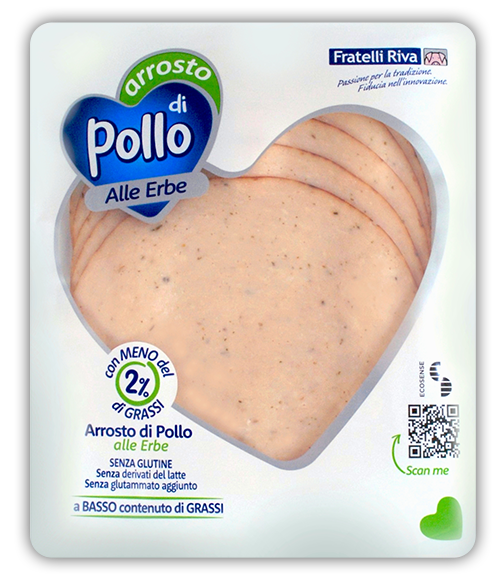 NUTRITIONAL VALUES
ENERGY: 91 KCAL
FAT: 1,8 G
CARBS: 3,3 G
PROTEIN 15 G
SALT 2,2 G
ROASTED
TURKEY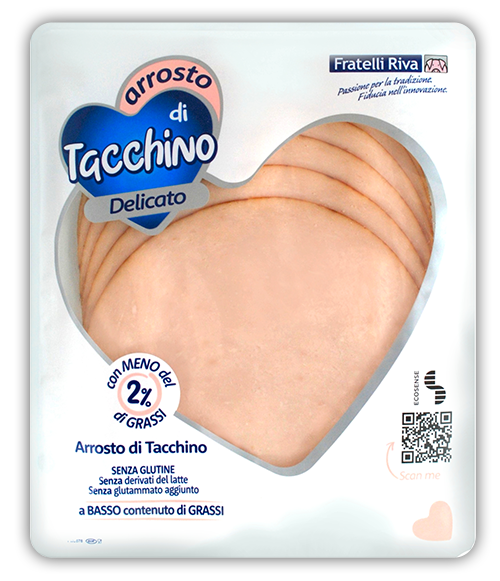 NUTRITIONAL VALUES
ENERGY: 89 KCAL
FAT: 1,8 G
CARBS: 3,3 G
PROTEIN 15 G
SALT 2,2 G
SMOKED
COOKED HAM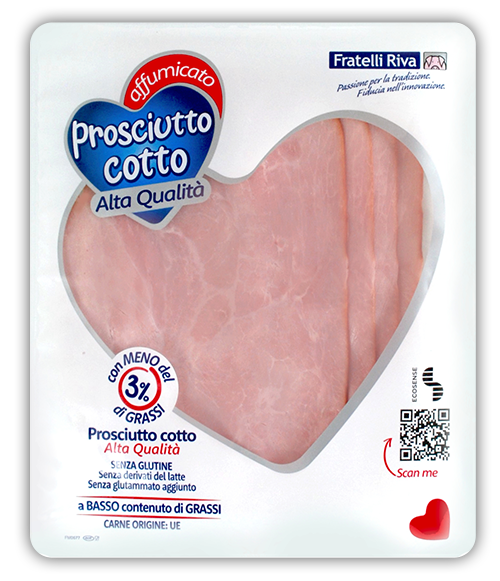 NUTRITIONAL VALUES
ENERGY: 106 KCAL
FAT: 2,0 G
CARBS: 1 G
PROTEIN 21 G
SALT 1,8 G
FRATELLI RIVA
is the first company
in Italy to obtain
the RETRAY
CERTIFICATION