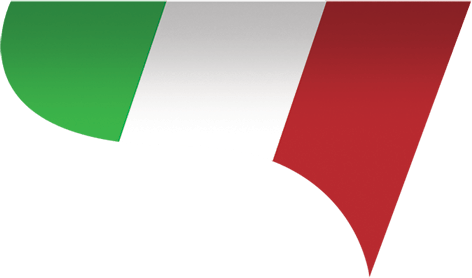 With the High Quality National Cooked Ham "Umberto", we wanted to recreate a product as per tradition, in the way our grandparents did.
The best national thighs are carefully selected.
The processing follows the principles of craftsmanship, resuming the "doing as it once was" but with the help of more modern control methods.
A complex and secret bouquet of herbs and spices, used strictly for infusion, is the aromatic and characteristic base of Umberto cooked ham.
Salting operation is extremely important, done manually thigh by thigh, as in the past, allowing a capillary and homogeneous distribution of the brine. The thigh undergoes a gentle massage, and it is left to rest for a very long time.
It is wrapped in cloths, tied by hand and diligently placed in the appropriate steam ovens. The slow cooking takes place with the FUORI STAMPO system. The particular timing and controlled temperatures make it possible to obtain a COOKED HAM with a soft texture and delicate flavour.
The High-Quality National Cooked Ham "Umberto" is pink when cut, with a lean part typically marbled, with a white "walnut" in the centre, and crowned by the right thickness of fat, all typical characteristics of a high-quality ham. The possible presence of "dots" is not a defect but it is synonymous of manual processing and off-mould cooking with consistent weight loss.
From this ham are obtained important slices with a delicate aroma, with a sweet taste. The natural flavouring makes it a highly digestible product. The particular hand binding consolidates the anatomical shape and makes this product compact and with an excellent cut yield.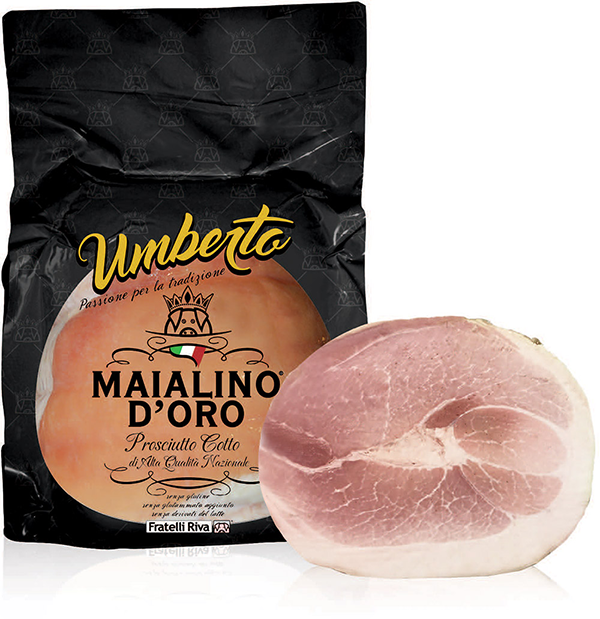 NUTRITIONAL VALUES FOR 100g OF PRODUCT